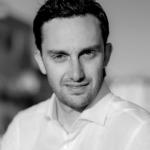 Head of Sector, Healthy and Clean Planet Directorate, DG Research & Innovation
Davide Amato is the Head of Sector in charge of transition analysis, outreach and international co-operation in the Environmental and Social Transition Unit of the Healthy and Clean Planet Directorates of the Research and Innovation Directorate-General at the European Commission.
He started his professional career in the private sector, covering different positions and responsibilities both at national and international level for multinational companies (Xerox, Bombardier). He joined the Bioeconomy Strategy Unit of the Research and Innovation Directorate-General of the European Commission in 2011, working on the launching and implementation of the EU Bioeconomy Strategy, co-ordinating the drafting of the Work Programmes for the Horizon 2020 Societal Challenge 2 and the development of Horizon Europe Cluster 6.
He holds a BA in International Relations and an MA in Politics and Economics of the EU Integration and an MSc in Human Resources.