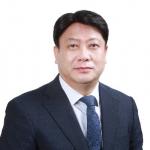 Full Name
Seung-geun Paek
Metropolitan Transport Commission, Korea
Seung-geun Paek is the Chair of the Metropolitan Transport Commission (MTC) under the Ministry of Land, Infrastructure and Transport (MOLIT) of the Republic of Korea. He earned his Doctoral Degree in Urban and Regional Planning at Texas A&M University, USA.
Beginning his career as a civil servant in 1991, Seung-geun Paek was appointed to key positions handling transport-related policies at MOLIT, which include: Director General for Railway Safety Policy, Assistant Minister for Road, Standing Commissioner of the MTC, Deputy Minister for Transport and Logistics, and Deputy Minister for Planning and Coordination.
While serving as the Standing Commissioner of the MTC, he led the formulation of the "2030 Metropolitan Transport" (October 2019), a plan that lays out the vision and strategies for Korea's metropolitan transport policy. This, in turn, helped the MTC take root as it is a relatively new organization established in March 2019.
As the Deputy Minister for Transport and Logistics, he played a key role in enabling a stable provision of transport and logistic services, including public transport and courier delivery, in face of the COVID-19 outbreak. He also contributed to keeping employment stability in the transport sector and preventing the spread of the virus on public transport.
Now, as the Chairperson of the MTC, he is leading the efforts to bring substantive improvements to Korea's metropolitan transport environment. Such efforts include the establishment of a mid-to-long-term metropolitan transport plan, introduction and expansion of the semi-public operation system for metropolitan buses, introduction of electric double-decker buses, expansion of intermodal transit facilities, and promotion of the Altteul Transport Card (Cost-saving Transport Card), which allows the users to save up to 30% of their public transport costs.
Meeting the road safety challenge: Halving the deaths and injuries by 2030
Wednesday, May 18, 2022 - 11:00
12.30