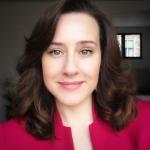 SLOCAT Partnership on Sustainable, Low Carbon Transport
Passionate about social, economic and environmental justice; over the past 20 years, Maruxa has worked with leaders in government, parliament, multilateral institutions, activism, philanthropy and business across continents to advance equitable prosperity and climate change solutions.
Maruxa has recently been appointed as Champion of the Pathfinder Initiative, which focuses on pathways for healthy zero-carbon futures and is overseen by The Lancet Pathfinder Commission. In 2019 she was selected to Chair the 68th United Nations Civil Society Conference. Previously Maruxa founded Communitas, the multi-stakeholder coalition which pioneered knowledge-based advocacy for the Sustainable Development Goal on Cities and Human Settlements. Maruxa also served as Secretary General of Regions for Sustainable Development, and during her tenure co-facilitated the engagement of sub-national governments in the UN Rio +20 Conference. She has also held posts as Senior Policy Specialist in Cities Alliance-UNOPS; as well as in local and regional government in the UK and Spain.