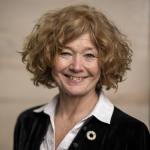 Global Alliance of NGOs for Road Safety
Lotte Brondum has led the Global Alliance of NGOs for Road Safety (the Alliance) since 2014, working on behalf of and to support its 300 members in 100 countries, to mobilize and showcase NGOs' role in the 2030 target to reduce road deaths and injuries by 50%. Lotte serves on the Advisory Board of the FIA High Level Panel and the Steering Committee of the UN Road Safety Trust Fund. She has authored reports including Walking the Talk, The Day Our World Crumbled, A New Deal in Road Safety: Why We Need NGOs, and several peer reviewed publications.
Prior to joining the Alliance, Lotte worked across NGO, academic, corporate, and governmental sectors in Mozambique, Zimbabwe, and Vietnam, including as a CSR specialist for Coca-Cola, as a researcher for Johns Hopkins University and the US Center for Disease Control, and as an advisor to the Danish government. Her work has focused on road safety, HIV/AIDS, and other public health issues.
Lotte has a degree in Medical Anthropology from University of Copenhagen, and advanced degrees in Epidemiology from the London School of Hygiene and Tropical Medicine and Nursing Science from the University of Southern Denmark.
Meeting the road safety challenge: Halving the deaths and injuries by 2030
Wednesday, May 18, 2022 - 11:00
12.30