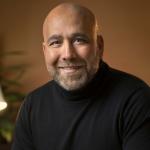 Kevin joined Urb-it in 2017 and has led the business since 2018. Under Kevin's leadership, Urb-it has transformed into a rapidly growing sustainable logistics platform – with big ambitions to create a positive impact on society and the environment. 
Urb-it provides sustainable last-mile deliveries in urban locations across Europe. It partners with the logistics sector and brands to deliver the last mile sustainably and efficiently.

Urb-it's customer-centric last-mile delivery services are conducted by our couriers on foot, bike and our e-cargo fleet. This reduces noise pollution, air pollution and congestion - creating healthier communities.  The way Urb-it's couriers deliver means it is more reliable and efficient than traditional methods in last-mile deliveries, moving through urban areas quicker.  Urb-it is B Corp certified, meaning it meets and has committed to the highest verified standards of social and environmental performance. 
Prior to joining Urb-it, Kevin held leadership positions at several growth companies within e-commerce – including Tradera, the Swedish online marketplace owned by PayPal and ICA Gruppen.  Founded in 2014, Urb-it is a Swedish entrepreneurial company headquartered in Stockholm and listed on Nasdaq First North.
Bringing the goods to the people: efficient and sustainable delivery in and around the city
Wednesday, May 18, 2022 - 16:30
18.00