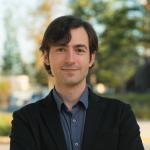 Head of International Policy and Government Affairs
George Ivanov is the Head of International Policy at Waymo, an autonomous driving technology company with a mission to make it safe and easy for people and things to get where they're going, where he works on key autonomous driving policy and regulatory issues globally.
Prior to the founding of Waymo in 2016, George worked on Google's public policy team in Washington DC, conducting federal regulatory engagement on transportation, cybersecurity, cloud computing, and broadband issues, for the Google Self Driving Car Project, Android Auto, Google Cloud, and Google Fiber. George previously managed emerging technology standards development at the Telecommunications Industry Association and consulted for the Center for Strategic and International Studies.
George received his JD from the Santa Clara University School of Law and his MA and BA from George Washington University.
An invitation to the table: listening to all for better access for all
Thursday, May 19, 2022 - 16:30
18.00