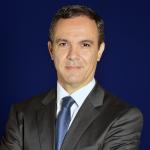 Full Name
Bruno Batista de Barros Martins
National Confederation of Transport, Brazil
Master in Transport at the University of Brasília (UnB), with an Executive MBA in Business Management at Fundação Dom Cabral. Bachelor in Civil Engineering at the Federal University of Goiás (UFG) and Bachelor in Law in Falculdade Anhanguera.
Bruno Batista is currently the Executive Director of the National Transport Confederation (CNT), being responsible for the planning and execution of more than 445 national studies and research in technical themes including economics and statistics, carried out by the CNT since 2001.
He is also responsible for developing and conducting environmental research projects and has promoted the structuring of the Environmental Program of Transport – "Despoluir" – which was recognized by the United Nations in 2020, and has benefited carriers across the country since 2007.
All aboard: building a more diverse and equitable transport workforce
Friday, May 20, 2022 - 09:00
10.30