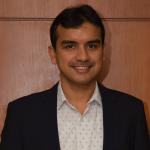 Public Transport Consultant
Ravi is an independent public transport consultant based in Bangalore, India. He works on projects advancing bus systems, paratransit services and electric mobility. He works with the World Bank, International Association of Public Transport (UITP), Asian Development Bank and the International Finance Corporation (IFC). He has fourteen years of experience working as a researcher, consultant and philanthropic fund manager on transport policy, planning and advocacy projects.  
Over the past few years he has been part of various initiatives advancing clean public transport systems in India including: inputs to the Government of India's recent procurement of 5,500 electric buses; technical assistance for planning, financing, procurement and implementation of electric and Euro VI buses in Bengaluru and Chennai; data analytics for bus service planning and schedule optimisation; improving bankability of electric bus procurement through contractual and financing instruments; preparing city-level action plans for electrification of paratransit services. 
Ravi has completed his Master and PhD from IIT Delhi and his Bachelor in Civil Engineering from Andhra University. His doctoral thesis is focused on integrated service planning for bus and paratransit services in Indian cities. 
ITF in Focus: Enhancing inclusiveness through sustainable transport - lessons from emerging economies
Friday, May 20, 2022 - 09:00
10.30